Alleviate pain, inflammation & Stiffness caused by
Tendonitis
Our experienced physiotherapists are here to help you alleviate your tendonitis symptoms and get back to your normal activities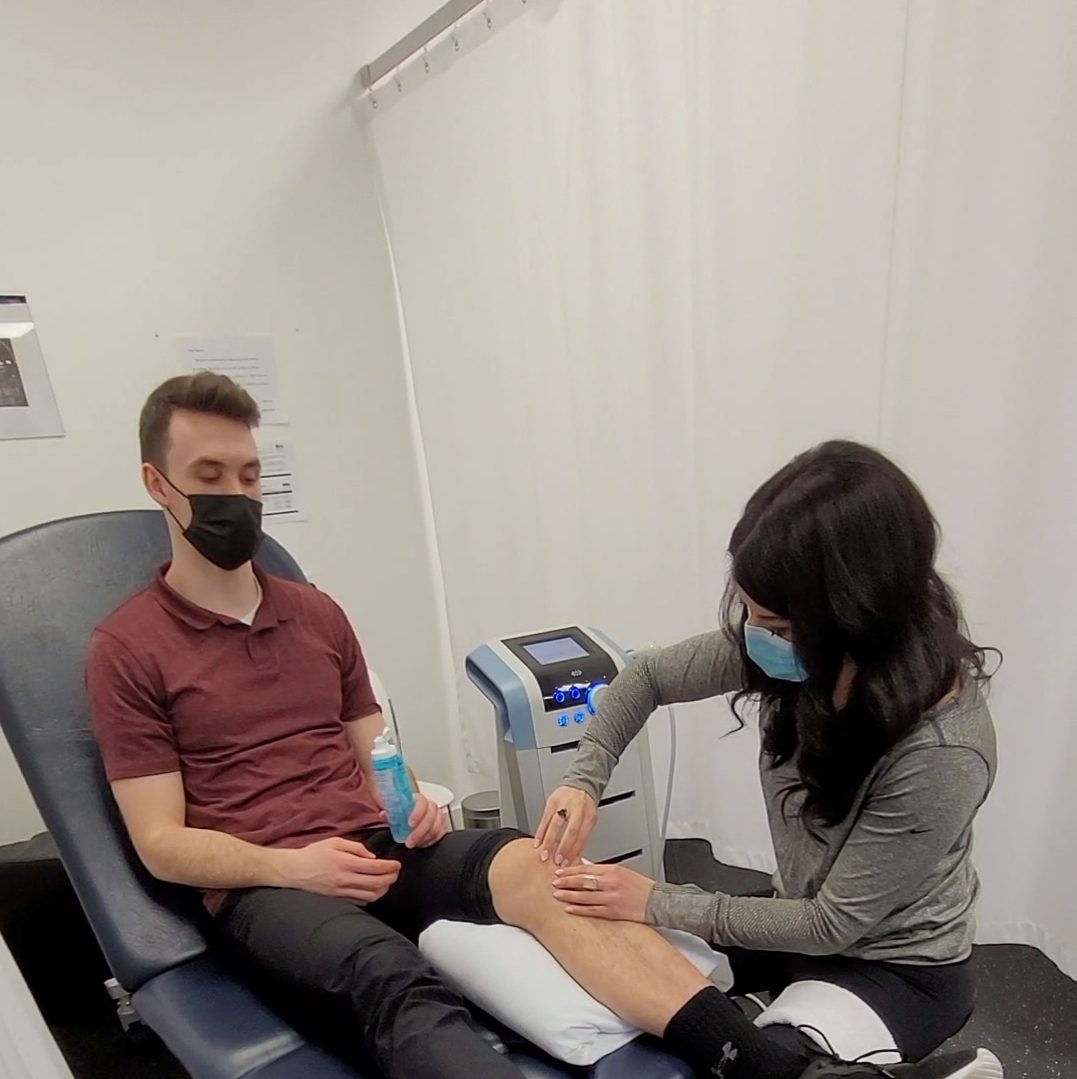 What is tendonitis?
Tendonitis is a common condition that occurs when a tendon becomes inflamed, often due to repetitive overuse or injury. It can occur in any tendon, but is most common around shoulders, elbows, wrists, knees and heels.
How can physiotherapy help?
Our physiotherapists have 15+ years of experience alleviating tendonitis symptoms.
I have tendinitis in both of my shoulders & Tina's combination of ultrasound therapy, TENS therapy, manual therapy & personalized exercises greatly reduced my pain & increased my range of motion in both shoulders. All the staff at the clinics are friendly & professional. I highly recommend this physiotherapy clinic, and Tina specifically!

Courtney L via Google Reviews
Our physiotherapists provide education on proper body mechanics and posture. We will work with you to develop an effective personalized treatment plan using one more more of the therapies below.
1
Exercise Therapy
We'll show you the most effective exercises (and how to do them correctly!) to strengthen the affected tendon and surrounding muscles, improving your range of motion and reducing pain.
2
Manual Therapy
Techniques such as massage and mobilization can help reduce tension in the affected area, increasing blood flow and reducing inflammation.
3
Shockwave Therapy
This non-invasive treatment uses high-frequency sound waves to stimulate the affected area, promoting healing and reducing pain. Learn More
Why choose Advanced Health Physio?
We use evidence-based treatment approaches to help our patients achieve the best possible outcomes.
Our team of physiotherapists are highly skilled and experienced in treating tendonitis. We also provide a comfortable and welcoming environment, so you can feel confident and at ease during your treatment.
I was referred to this clinic by my daughter, who raved about the staff and care. Having hurt my knee the week prior to Christmas Day, Tara and the team were able to accommodate me as a new patient on short notice! Love the atmosphere when you walk in, very friendly, knowledgeable and caring, would highly recommend them! I've been at the clinic for 6 treatments, my physiotherapist Tara is caring, always asks how healing is progressing, keeping me on track to regain full motion in my knee so I can get back to doing things without being in pain.

Lorraine M via Google Reviews
Relieve Your Tendonitis Pain
Book a Physio Assessment